Indigenous-led Evaluation
We offer two types of certification: Honouring Reconciliation in Evaluation and The Waawiyeyaa Evaluation Tool
Honouring Reconciliation in Evaluation
Our full course on Honouring Reconciliation in Evaluation is taught over 2-3 one-day workshops. During this learning process, you will gain the knowledge and tools to integrate Indigenous-led evaluation practice in your organization or program. Each workshop comes complete with the manual, workbook, and tools. See the video to the right for a brief introduction to our workshop series, Honouring Reconciliation In Evaluation.
Recognition and Certification
Each workshop comes with a Letter of Recognition of participation. Upon mastering the full 3-Workshop Series you will be awarded a Certificate of Achievement commemorating your journey in learning to apply reconciliation practices within the field of evaluation. This certification is awarded upon the completion of a skill testing exam which you undertake online within one-month of taking your last workshop in the series. You can ask to be tested, as early as, completing Workshop 1 (while we do recommend completing all 3 workshops) and when you pass the exam, you will receive the Certificate of Achievement. The test is timed and must be completed within a 24 hour period but the online time spent answering questions must not exceed two hours. Testing for this Certification will begin in May 2017. You will receive a scoring grid for each of the test domains, as well as a final test score and a notification as to your certification status.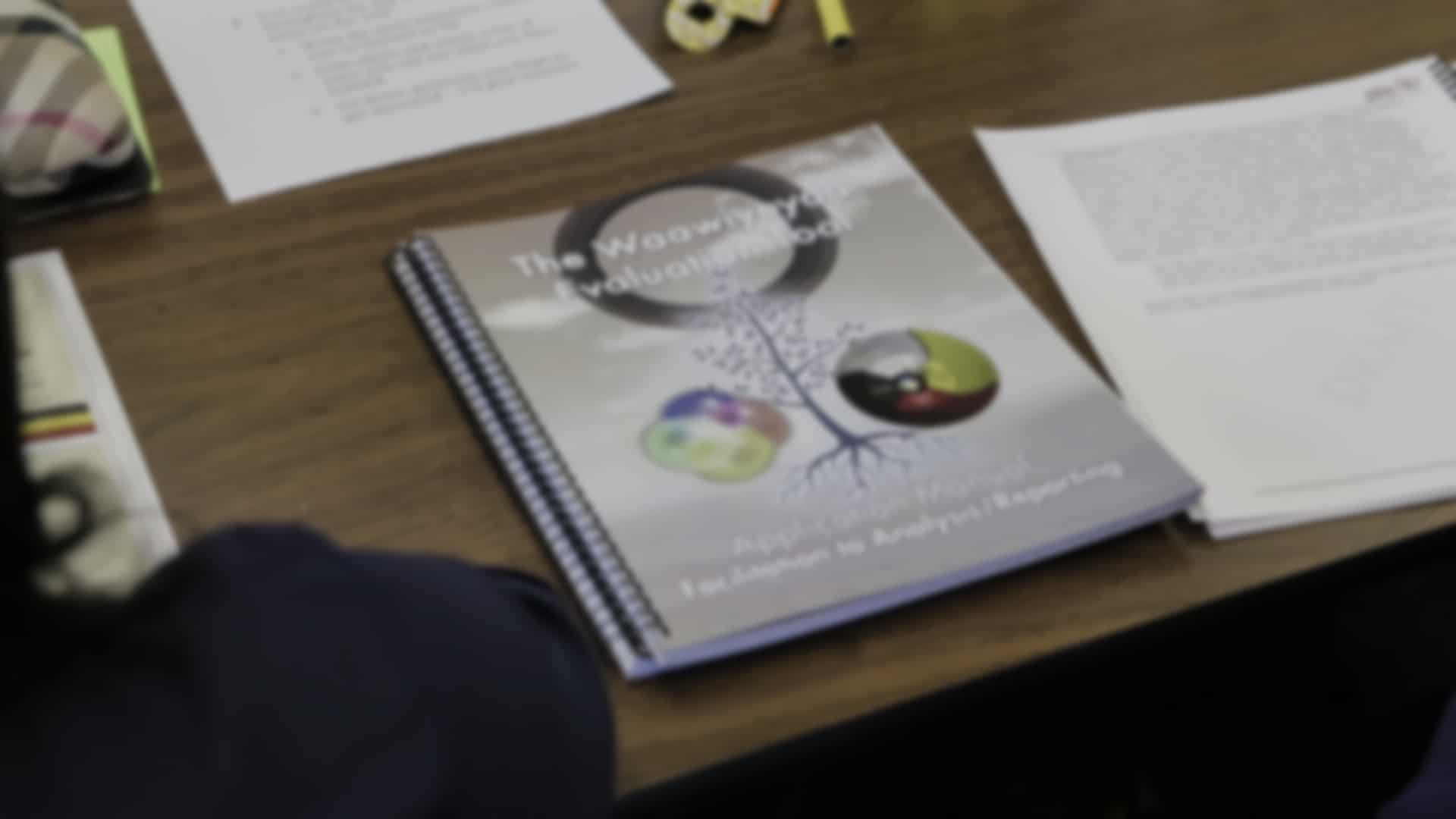 The Waawiyeyaa Evaluation Tool Workshop
Experience this tool first-hand and its use of Indigenous-led practice: from intervention-based knowledge-sharing to analysis and reporting results.
Our workshops are trusted by
We Can Come to You!
Interested in experiencing one of our workshops for your whole team?
We also provide on-site training for each of our modules right at your home office.